HOME MEAH PROJECT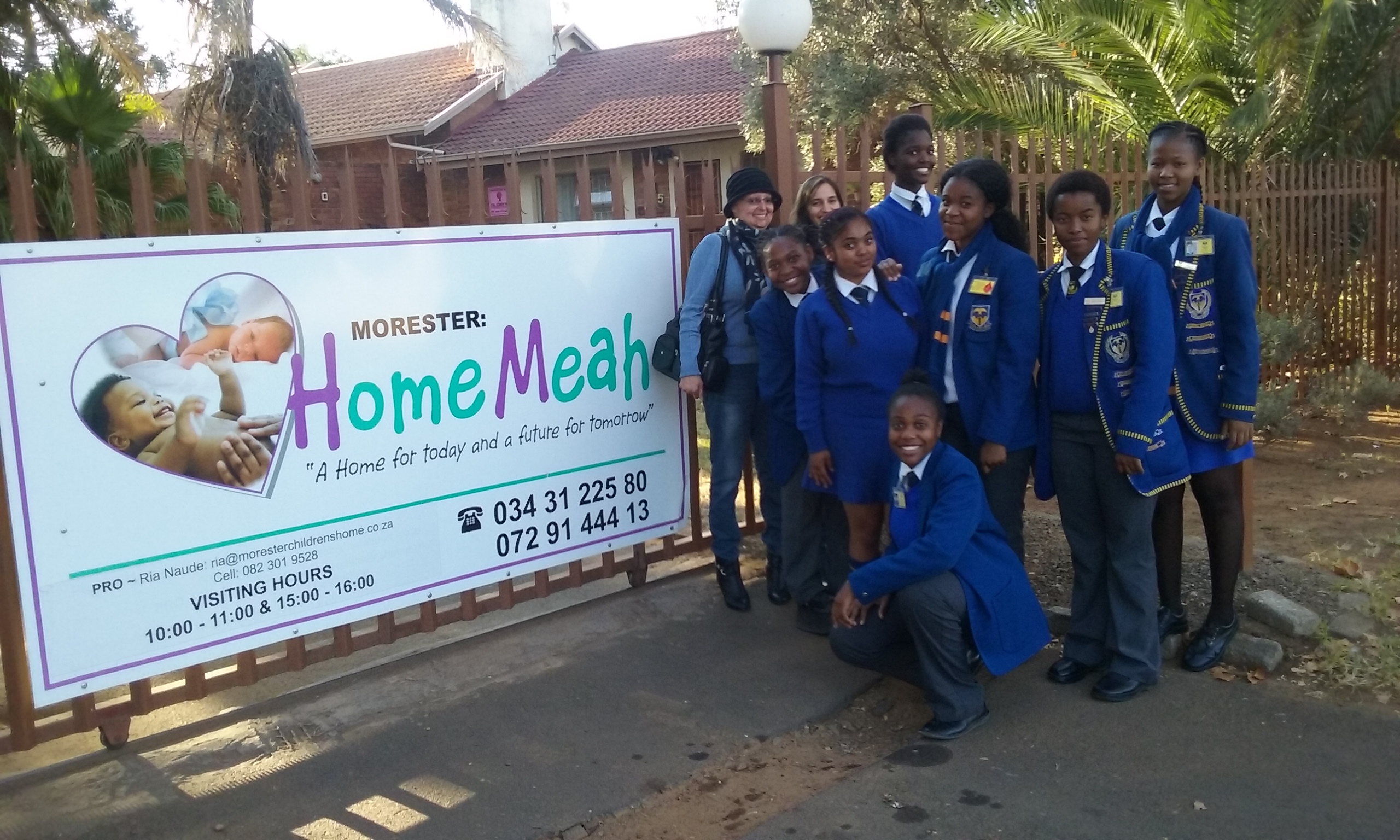 Statistics South Africa revealed that more than 99,000 teenagers fell pregnant in 2013.  Proper sex education begins at school and this is often sadly lacking.  In a pregnancy prevention campaign, the St. Dominic's Academy LNGBI Power Circle together with their Power Circle Leader, visited local children's home – Home Meah.  The purpose was to highlight the prevention of teen pregnancy by focusing on the time, effort and cost of raising babies.
They started this awareness program through their school by asking students to donate diapers, baby formula and other essentials for babies.  This highlighted the cost of taking care of a baby.  They then took their supplies to the children's home and spent the afternoon helping out with chores, feeding the babies and spending time with them.  The Power Circle has made the decision to make this an ongoing project.
The Amajuba High School LNGBI Power Circle also chose to visit Home Meah.  The girls focused on spreading cheer to the babies by collecting stuffed toys, and also clothes, for the babies in an effort to help Home Meah continue their work.
Home Meah is a children's home that has both abandoned and non-abandoned babies.  In the case of abandoned babies, their parents are not deceased – they are not reachable.  With the non-abandoned babies, these are children that have been removed by court order due to extreme neglect or abuse.  On average, the home houses fifteen babies from birth to age three (after three years old, the babies are sent to foster care, adopted or sent to another facility).  Home Meah is the only registered children's home in Newcastle, South Africa.  They have four permanent staff members that work in twelve hour shifts.
For both Power Circles, this was a meaningful and eye-opening experience for the girls.  They were able to see how just a handful of people (the staff of Home Meah) can make a profound difference to many children's lives daily.  The girls also got to connect with the babies and were made aware of their circumstances.  This touched them deeply and led to them wanting to do more for the children.
Dear: Shameema

As you know, Home Meah is a safe haven for abandoned, abused and neglected babies from the age of birth to 3 years. We can accommodate up to 15 babies.

Your group, Leave No Girl Behind used our program to assist us in communicating with our babies and encouraged them with their social, emotional and even their physical development.
With the help from people like yourselves we can achieve our aim and vision for our babies.

Thank you for your interest and involvement with our home.
The staff of Home Meah wish for you all the success in your endeavors, and thank you for reaching out to us and others in need.
The help, friendliness and enthusiasm shown was appreciated through the home.

Kind Regards
Staff and Babies of Home Meah