VALENTINE'S ROSES PROJECT
.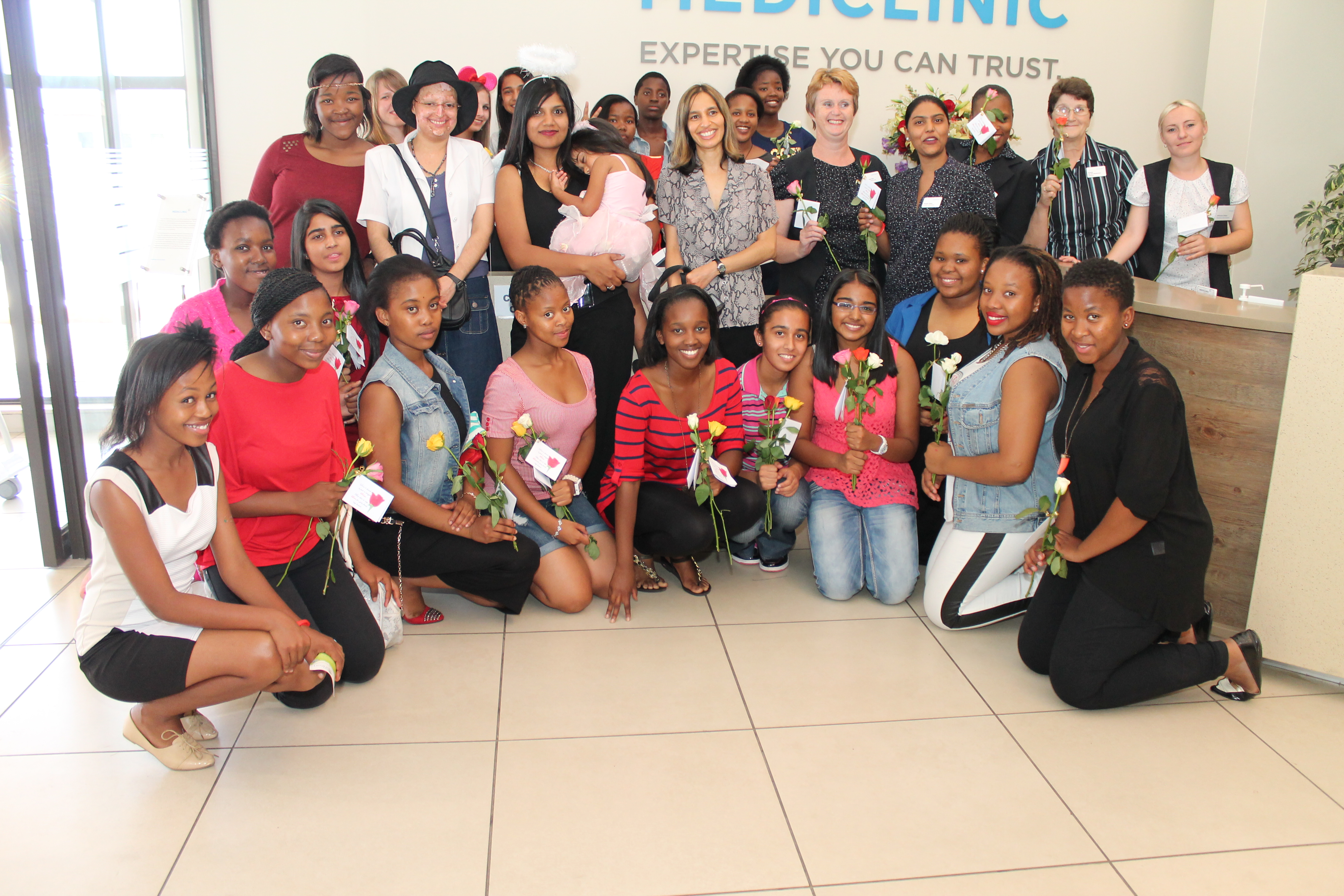 In most cases, women are the backbone of their families and primary care-givers of their children.  When these women have health challenges and find themselves in hospital, it is deeply traumatic for their families and also difficult for them since they are not able to provide care for their loved ones.
Since 2014, the LNGBI Power Circles have been giving roses and cards to women who are in our local private hospital (Mediclinic) during Valentine's week.  (Delete sentence)  The reasoning behind the gesture is for the girls to take the focus off themselves on Valentine's Day and realise that there are others facing heartbreaking challenges.  They are also able to give of themselves to others while spreading love and cheer through the roses and cards.
For most of the girls, being in the hospital is a brand new experience.  They are able to see how the hospital works, what the medical staff does and what it takes to care for patients.  For some, the experience has provided career inspiration and for others it has been a way of conquering a fear.
This has been a project that the girls (even the new groups) request to do every year and perhaps it can be described as one of the most meaningful experiences for them.  The girls are able to experience the power of bringing joy to someone who is suffering by as simple a gesture as giving a flower.  There are many hugs from the patients, tears on both ends, smiles of appreciation and gratitude from the families of the patients, and encouraging words spoken by the girls.