THE YOUTH CULTURAL DIVERSITY PROGRAM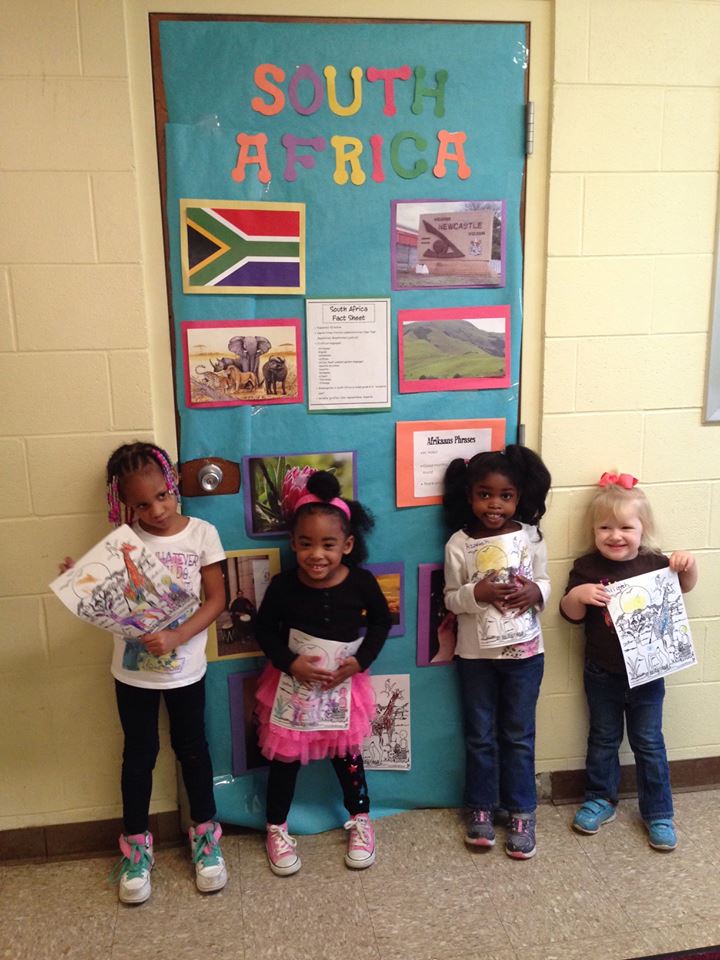 According to a new study from Pew Research Center, aided by the convenience and constant access provided by mobile devices, especially smartphones, 92% of teens report going online daily — including 24% who say they go online "almost constantly".3  This being the case, good communication skills and learning about cultural diversity is vital for teenagers to explore their world.
In 2013, Leave No Girl Behind International introduced the Youth Cultural Diversity Program.  This has been a way for girls from Power Circles in South Africa to connect with the youth in other parts of the world.
The first such experience was when the St. Dominic's Academy LNGBI Power Circle girls Skyped with girls from the Academy Prep Center of Tampa, Florida.  The girls talked to each other about their lifestyles, their problems and dreams.  It helped the girls on both sides to recognise that girls around the world are more the same than different. Both groups of girls connected through song.
The South African girls were able to sing a traditional Zulu song for the US girls and thus able to break the ice and connect in a meaningful way.  Despite the social and economic differences, the girls were able to relate to and understand one another.  At one point, they were all singing a pop song together over Skype!
Leave No Girl Behind International also worked together with New Light Christian Education Center in Pennsylvania to connect preschool/pre-K children via Skype.  The children from St. Dominic's Academy were delighted to connect with the children from the United States.  Each group had prepared a song and some children from the South African group had worn cultural dress.  The children were able to say hello to each other.  At the end of the session, it was reported that one American girl said she wanted to go to Africa.
Leave No Girl Behind International was very instrumental in connecting St. Dominic's Academy Newcastle and Zion Education in 2015. The collaboration introduced a "live" global interactive learning activity in an early childhood classroom that embraced multiculturalism in the educational setting. Both, Shameema and Haseena have assisted me in creating this awesome opportunity for children to meet other children around the globe.

~ Dr. April L. Torrence, Zion Education Center
3 http://www.pewinternet.org/2015/04/09/teens-social-media-technology-2015/