OUR FOUNDERS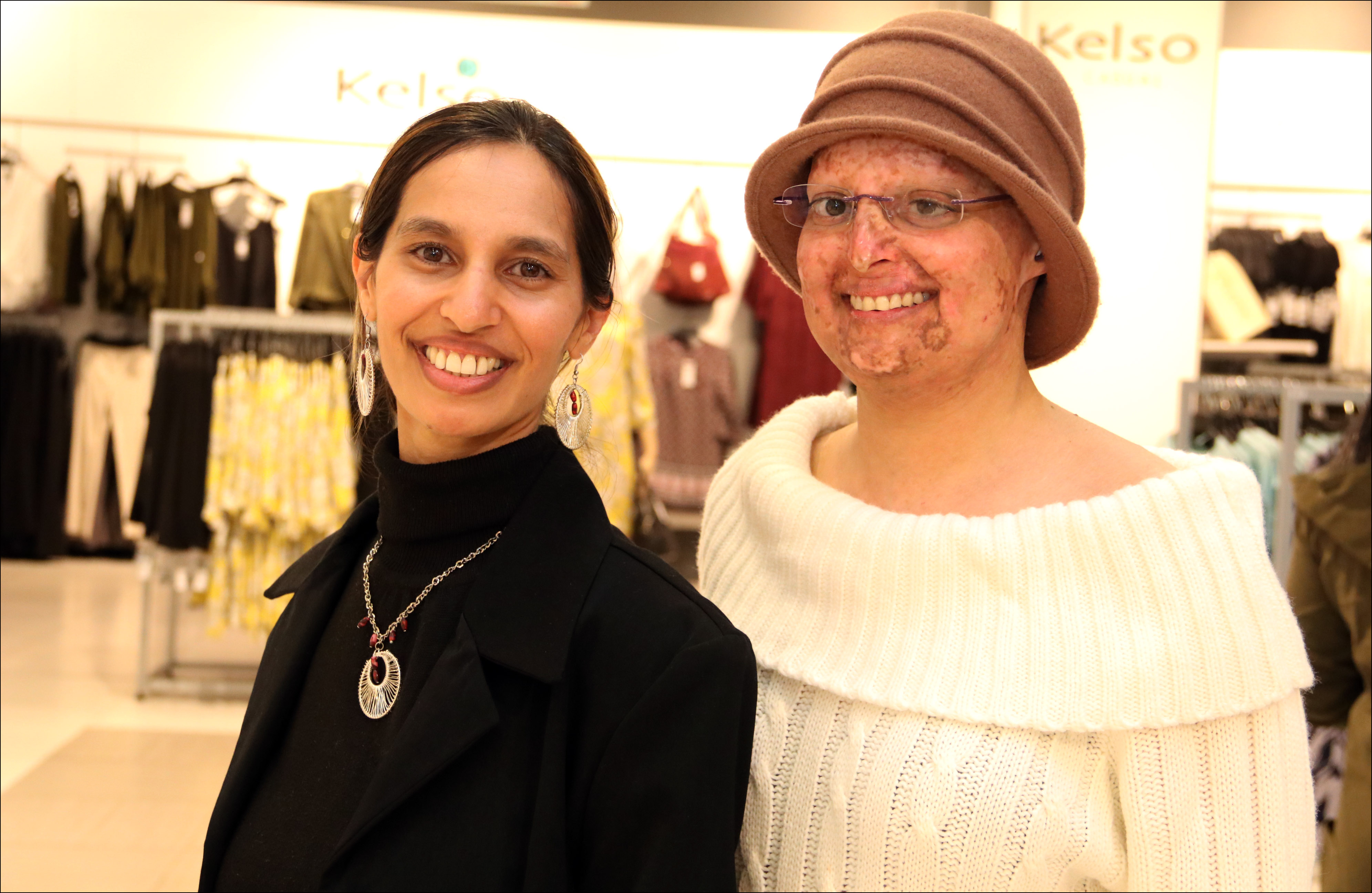 Haseena Patel
Growing up non-white in Apartheid South Africa is where Haseena's passion for being part of creating equality began.  In 1994, at the age of eighteen, she was able to vote in the first democratic general elections of her country, witness first-hand and participate in the journey of a nation to equality, democracy, freedom and forgiveness.  This deeply shaped Haseena's path on her own journey to finding her voice and stepping into her power by using her voice.  Because of her own experiences of discrimination as a girl and woman, speaking out for gender equality has always been something that Haseena has felt strongly about.
Armed with a BA degree with majors in English and Education, Haseena began her teaching career, and began to notice the challenges that girls in South Africa faced.  Gender stereotyping was only the beginning.  There was an epidemic of teen pregnancy, many girls had no proper sex education and basic life skills were lacking.  Haseena began mentoring girls individually and in groups.  That was where the flame of Leave No Girl Behind was lit.
As a girls' empowerment coach, author, keynote speaker, gender rights activist, founder and executive director of Leave No Girl Behind International, she teaches girls to own their independence, step into their power and live their truths with courage.
 The world we want to create is determined by this generation of girls.  When you can see a girl come alive, see the light in her eyes and watch her become her potential – that is powerful! When that point comes, no one can put her down.

~ Haseena Patel
Shameema Patel
Shameema can be described as a woman who defies the odds!    Her journey through a life-threatening illness and back to health has been one of immense personal empowerment, and her philosophy is:  "While the odds may seem impossible, to overcome them is in how you choose to respond".  And while she was defying the odds, she decided to get a university degree too – a BCom in Information Management!
As a girls' empowerment coach, author, gender rights activist, co-founder and director of Leave No Girl Behind International, Shameema teaches children the importance of persistence, resilience, seeing past the external, and tapping into the potential of who they are.  She is also a kick-ass organiser and planner of all Leave No Girl Behind events!
Shameema is the creator and designer of her African gemstone jewellery line, Blinging Hope.
It is about creating change and making a positive difference in lives across the world.  If we can help young women understand the magnitude and importance of their own voices, it will be a catalyst that changes the world.

~ Shameema Patel