MOTHER'S DAY ROSES PROJECT – NEWCASTLE MOTHER AND CHILD HOSPITAL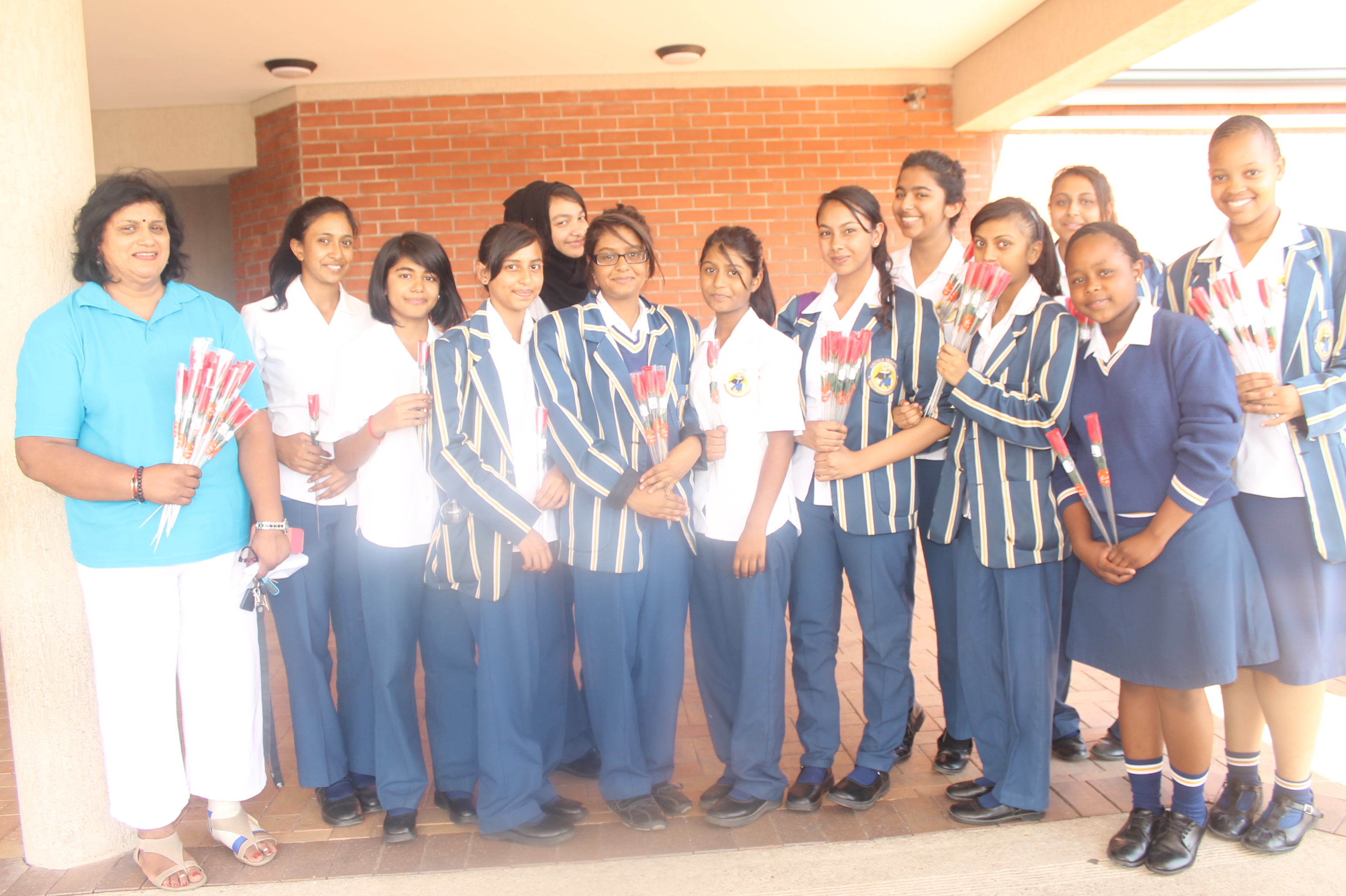 The Lincoln Heights LNGBI Power Circle decided to honour mothers in the Newcastle Mother and Child Hospital by spending time with them, giving roses and cards to the mothers and performing a poem for them.
The Mother and Child Hospital is dedicated to the care of mothers and expectant mothers.  Some of the children face extreme malnutrition and severe illnesses, and this was eye-opening for the girls.  By the end of the experience there were tears on both sides, but many words of encouragement spoken by the girls too.
The girls were so touched by the experience that they immediately pledged to collect toys for the children in hospital in order to help brighten their day and to make the children's stay in hospital a more bearable experience.  This project is ongoing and the toys are being steadily collected.