POWER CIRCLES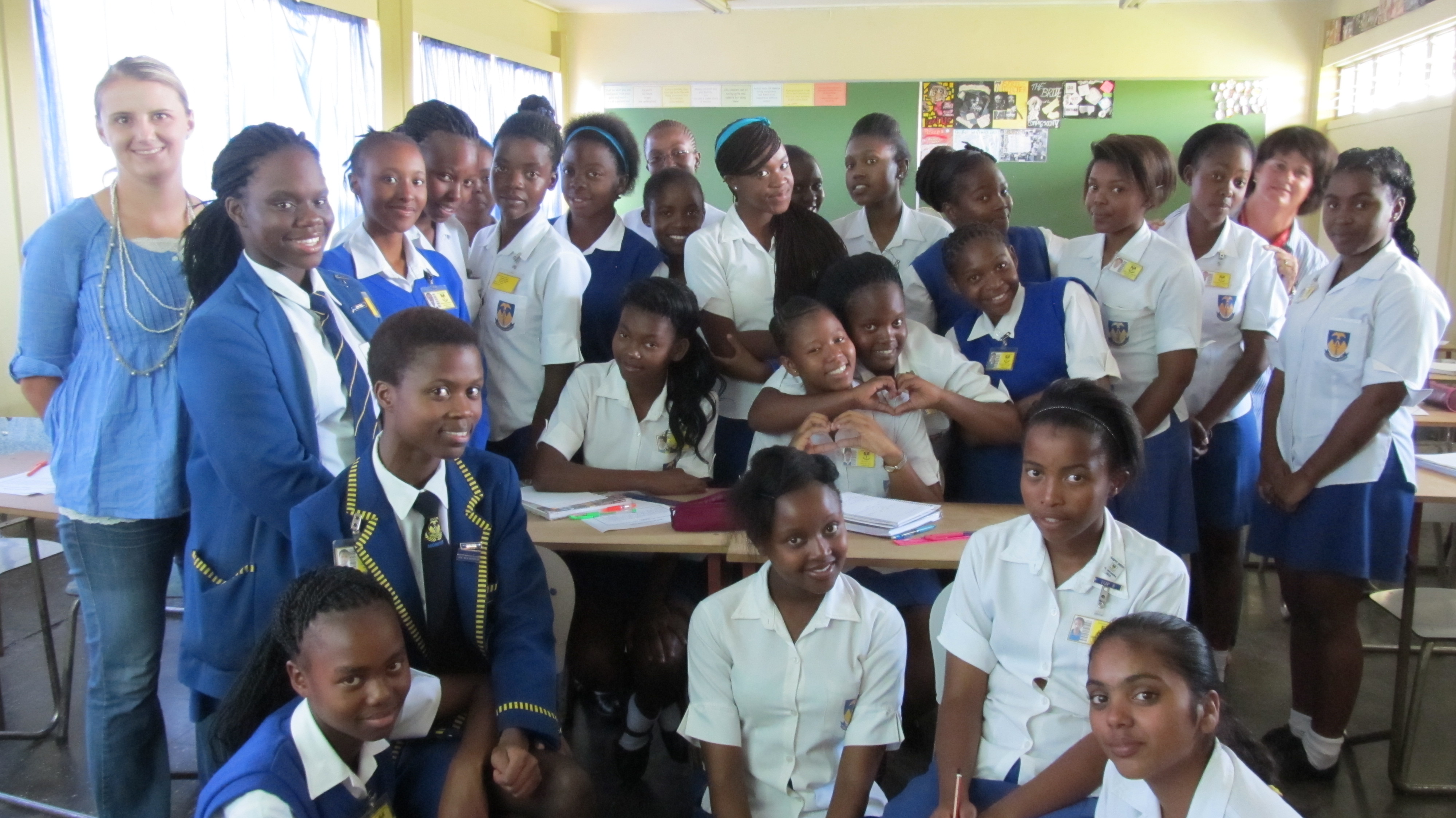 In 2013, Leave No Girl Behind International launched their model for youth empowerment – the LNGB Power Circle.  They started with groups of girls.
According to the most recent UNESCO Science Report, women account for only 28 percent of researchers across the world, with the gap deepening at the higher echelons of decision-making.1 The desire to be bold, take action and stand out begins at school level when girls are exploring who they are and what they feel their capabilities are.  This is when parents, teachers, mentors, coaches and youth leaders need to help girls to develop a belief in themselves and their own abilities to break through any perceived limitations.
This being said, the LNGB Power Circle is an empowerment model for children of all genders and although it can be adapted to be gender specific as required, it is not, by nature, gender specific.  Nor is it limited to any specific culture or country.
Power Circles are a weekly one hour activity where young people and a facilitator/Power Circle Leader get together.  This Power Circle environment creates a safe space for participants to be themselves, discuss issues pertinent to them, explore new activities, increase their confidence and develop leadership skills.  Participants take a pledge to commit to keeping their Power Circle a safe space where anything can be discussed in confidence.
During Power Circles, there is a bond forged among the participants.  Each Power Circle has the opportunity to create their own unique "Power Print" – a logo to represent their Power Circle.  The participants learn to work as a team and every Power Circle soon begins to take initiative to create and implement their own community outreach programs.
Children often join a Power Circle hesitantly, not knowing whether they belong or what their capabilities are.  To watch a participant grow from being shy and insecure to becoming confident enough to boldly stand on a stage and speak out, sharing their greatest vulnerabilities, is a powerful experience.  When the same participant starts to mentor and inspire other young people, we see a ripple effect that continues indefinitely.
The purpose of Power Circles is to help participants to know their own power, and embrace their voices, so that they never become victims of abuse, gender based violence or bullying of any sort; so that they feel strong enough to stand up for their rights and the rights of others; courageous enough to speak and live their truths; powerful enough to take charge and be comfortable doing that at school, college level and in board rooms.
The LNGB Power Circles have been officially recognised as an extra-curricula school activity in certain schools.
Haseena and Shameema Patel have been involved in building up our girls for a long time. I have worked closely with them for the past couple of years in their LNGB Power Circles. They are truly dedicated and what they are doing for the empowerment of girls cannot be described in words – the reactions to their proactive actions are incredible.

~ Hanelie Le Roux, teacher and Power Circle facilitator, Meridian Karino Independent School, Karino
Power Circle Team Building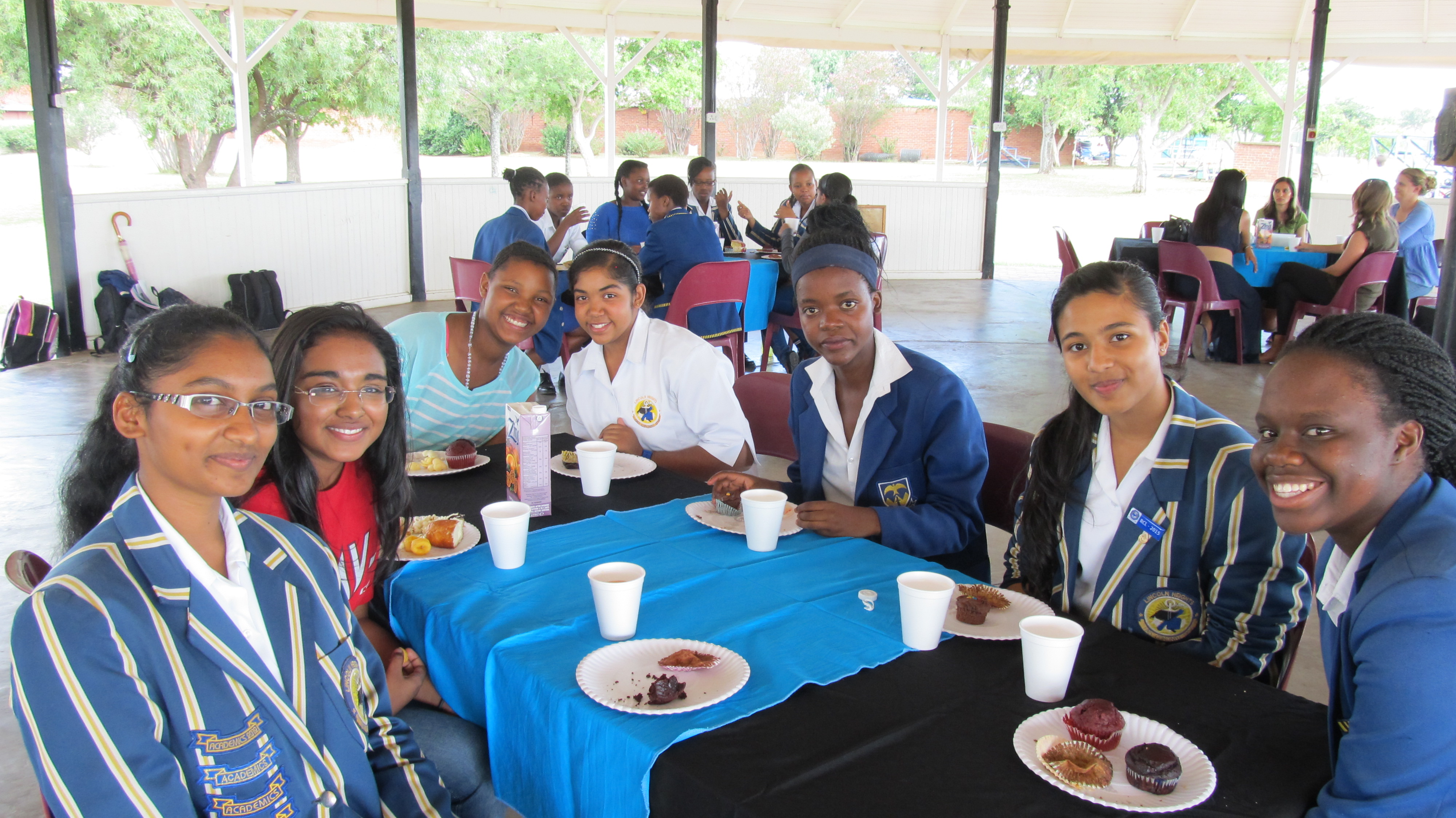 For many young people around the world, especially in South Africa, cultural diversity is a new avenue of exploration.  The remnants of cultural and racial boundaries have remained, and added to this are the complexities of socio-economic boundaries.  If cultural diversity and unity are to become the norm, then it will begin with this generation of youth.
For this reason, Leave No Girl Behind International holds team building events when possible, with all the LNGBI Power Circles spending time together and getting to know about one another's lives.
During one such event, the Power Circle Tea, the girls spent an afternoon talking, sharing, laughing, and voicing their challenges and fears.  They were able to gain a new understanding of the vastly different lifestyles they led despite all being South African.  They supported, motivated and encouraged one another, and built a strong bond among themselves.
When the young people today understand the challenges of other young people, they are able to see the world through the eyes of others.  This is the springboard for their future interactions with individuals from different backgrounds.  They are better able to communicate with others and facilitate successful interactions among other individuals.
1 http://www.unesco.org/new/en/unesco/events/prizes-and-celebrations/celebrations/international-days/int-day-of-women-and-girls-in-science/international-day-of-women-and-girls-in-science-2016/#.V9Kervl97IU