BUBBLES BEYOND BORDERS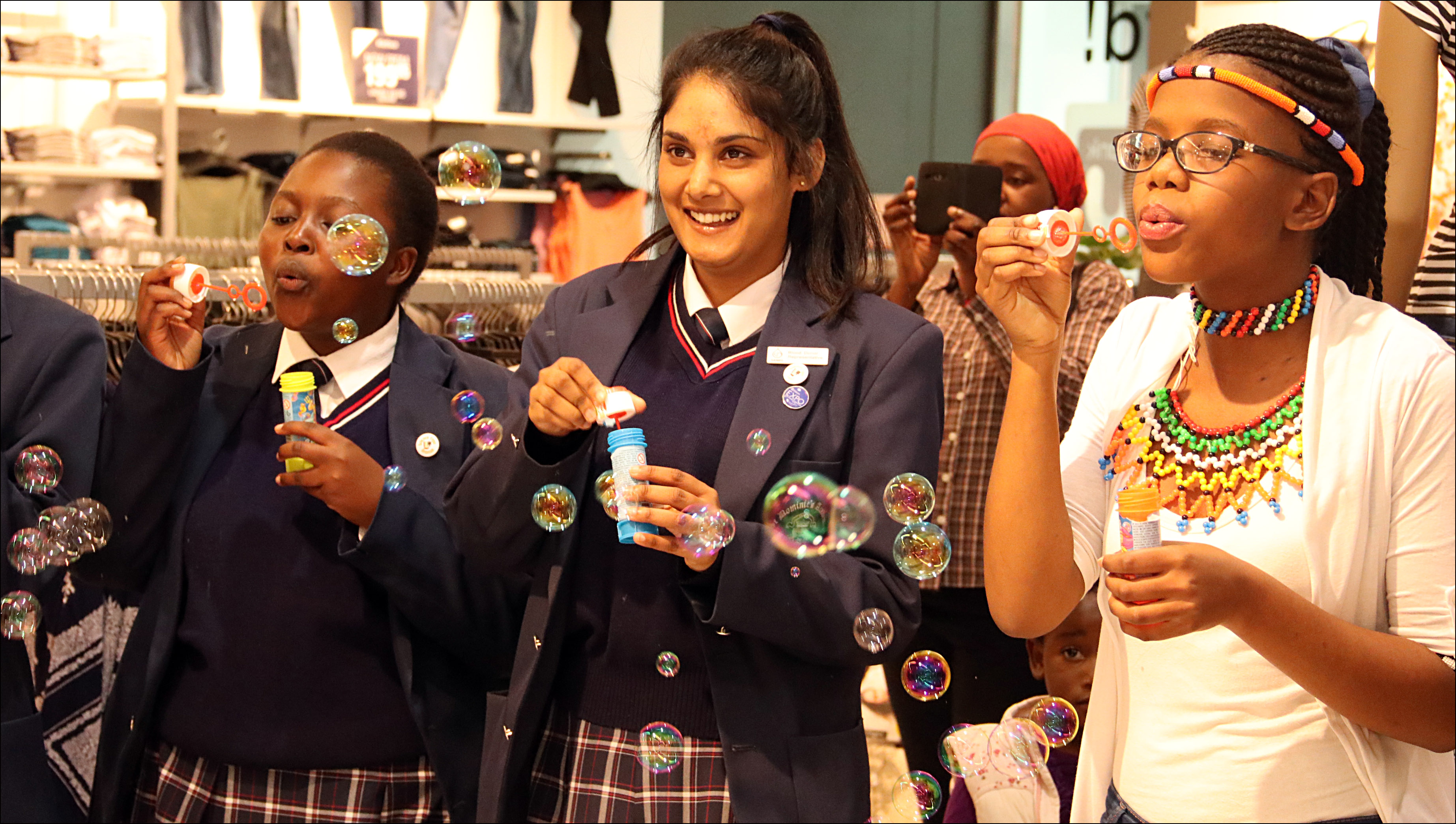 The Bubbles Beyond Borders campaign began in 2014 as the Leave No Girl Behind International founders' response to the 200+ Nigerian girls being kidnapped.  It took the world two weeks to notice, and the founders were outraged.  The campaign began as a way for ordinary people to use their voices and create a change – for anyone, anywhere, regardless of their situation, to make a difference for girls and women; for ordinary people worldwide to be the voice of women and girls all over the world whose voices had been silenced and whose rights and dreams didn't seem to matter. It has since evolved into a campaign to support equality and human rights for all genders.
Since 2014, the Bubbles Beyond Borders campaign has reached South Africa, Nigeria, England, Norway, Poland, the Netherlands, Germany, Pakistan, Australia, Canada, the U.S.A., Trinidad and Antigua – even reaching media outlets in different parts of the world.  Individuals, businesses and organisations hold annual events in August to support the campaign.  Marches, vintage fairs, charity dinners, concerts, drumming ceremonies and business events have been held where bubbles are blown and pledges made to support all genders in the various communities around the world.
Every pledge, every action, has had an impact.  Pledges have included individuals buying girls school supplies, babysitting for single moms, spending time mentoring girls, and engaging in other community service projects that involve girls and women.  In some countries, like Antigua, the organisers of the campaign have even received government support to bring awareness to gender equality and human rights issues in those countries and facilitate change.  All these pledges, big and small, have added up to make a tangible difference in communities.
The campaign has also created a sense of unity and understanding among people worldwide in a world where human rights are constantly violated and people live in fear of others because of these violations and the constant threat of violence.
In the Leave No Girl Behind International Power Circles, the campaign has had an impact and each Power Circle has pledged a significant action to support girls and women in their communities.  One Power Circle has pledged to have a fashion show that focuses on the fact that ALL girls are beautiful and worthy.  Another Power Circle has pledged to fill some of the needs of a local children's home, while another pledged to donate their time and resources to women whose children are going through health challenges.